Welcome,
Thank you for signing up to receive LB News.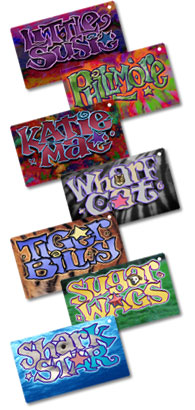 Little Susie - Alfred College 5/1/70
I feel lucky to have seen the Dead play a lot of small venues and College theaters. At this time they would open with an acoustic set, then go electric. They opened the show with The Race is On, a George Jones staple, followed by Wake up Little Susie, a tune made famous by the Everly Brothers when I was in Grade school. The rest is kind of hazy, but I do remember a breathtaking Other One.

Phillmore - Fillmore East 4/29/71
I still have my concert stub for this marathon. Can you believe $4.50 to see the New Riders and the Dead? That wouldn't buy a beer today. Back in '71 this was the center of the universe…New York City, the Fillmore East, and the Dead. Phil was dropping bombs all night, including an earth shaker during Rider. I know they're from California, but they'll always be New York's house band to me.


Katie Mae - University of Cincinnati 4/3/70
This was my maiden voyage into the murky and quirky waters of the Grateful Dead. I was a freshman in college and a true folkie at the time. So I particularly liked the acoustic set with Deep Elem and Katie Mae. But when they started rockin' the electric guitars on Lovelight, I was a convert. 300 shows later, I'm a card-carrying member.

Wharf Cat - Winterland Arena 12/31/78
Not only was this show historic, it goes down as one of the best times I've ever had. The history part was New Year's Eve and the closing of Winterland. True, it was a dumpy old Hockey rink, but it had real charm. The New Riders and the Blues Brothers primed us. And the Dead were in rare form. Jerry and Phil were so into it. I wept during Wharf Rat.


Tiger Billy - Oakland Coliseum 2/26/95
Little did I know, but this would be the last time I would see Jerry Garcia perform. But on this night, I was locked in on the drummers, especially Bill Kreutzmann. He's often overlooked, but he's one of the best Rock drummers ever. They opened the second set with a drum solo that evolved into a Mardi Gras parade. And there was Billy, keeping the whole thing together…as usual.

Sugar Wags - Marin County Vet. Auditorium 3/29/84
This show had such a great up-tempo vibe. It was a benefit for the Rex Foundation in the Dead's home turf of San Rafael Ca. They opened with Walkin' the Dog, which was totally out of left field, and that's what made it so great. They hadn't played it since the old days. The Sugar Mags really smoked, complete with Bobby's maniacal high-pitched primal screams.


Shark Star - Meadowlands Arena 10/16/89
The first thing I remember about this night was all the people with "Happy Birthday Bobby" signs. He turned 42 that day and came out of the box swinging with Picasso Moon. Memphis Blues was killer, and a first for me. But the most powerful first was Dark Star opening up the second set. People freaked. Sometime late in the set, they slipped into Attics. We all just melted.